Last month here at Rushmere, we ran an artwork competition across local primary and secondary schools, whereby pupils were given the opportunity to have their artistic masterpieces installed onto our two outdoor billboards for the festive season.
Ava McGrath, Year 11 student at St. Patrick's Academy, Dungannon, won the judges over with her traditional Father Christmas and Rushmere-branded snow globe illustration and will have her artwork displayed at our entrance via the junction of Central and Lakeview Road.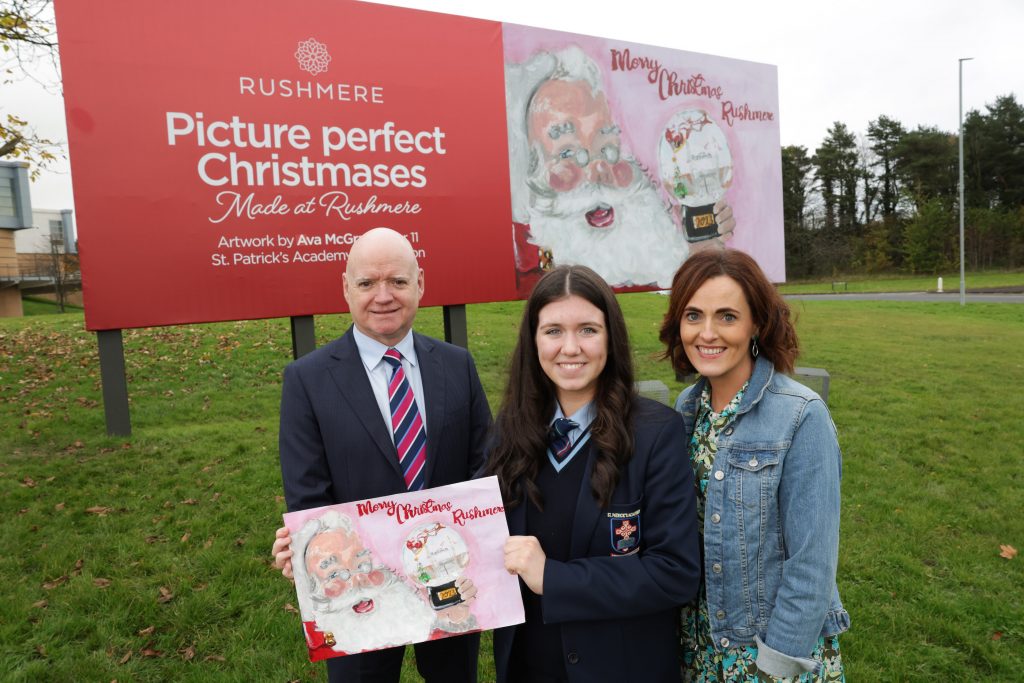 Jack McKenna, a P4 pupil from Hardy Memorial Primary School in Richhill, Armagh, wowed judges with his bright and colourful portrayal of Christmas at Rushmere, which will occupy the billboard located at the Central Way entrance.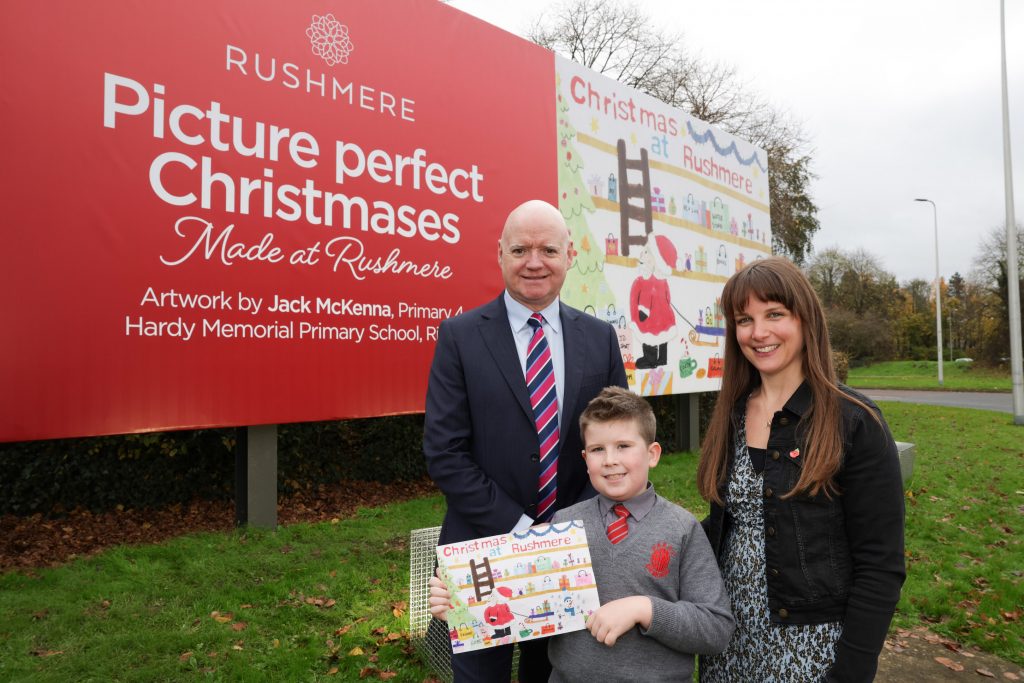 Hundreds of entries were submitted, and the standard was so high that for the first time – in addition to the billboard installations – we have decided to roll out a school pupil's creative for our Christmas marketing campaign.
Tierna Ryan Lunn, a Year 11 student at St Patrick's Academy, Dungannon, is behind the selected artwork, which will feature across our print, digital, and social activity until 31 December.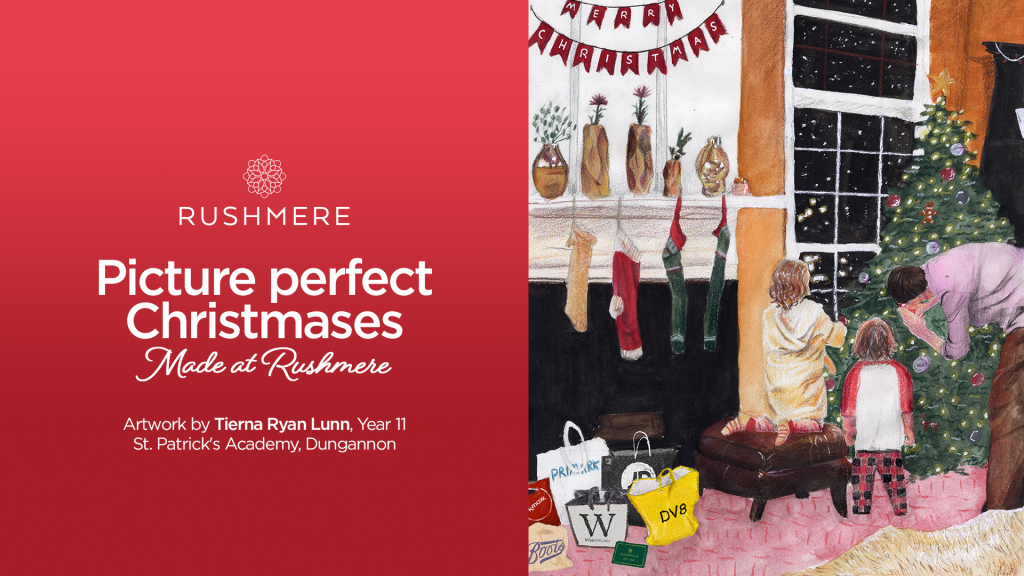 Encapsulating the essence of Christmas with a magical illustration of a family decorating a bauble-adorned Christmas tree, surrounded by an array of gift bags from a selection of our retailers, the competition judges were blown away by Tierna's artistic capabilities.
Commenting on the success of the Christmas artwork competition, Martin Walsh, our centre manager, said:
"We were thrilled by the response to our Christmas artwork competition, which not only provided a platform for young people to showcase their artistic talent, but the quality and volume of the submissions were testament to the commitment from schools who encouraged their pupils to take part.
"It was never our original intention to use one of the submissions as our main Christmas creative alongside the winners of the billboard competition, but we loved how Tierna's submission captured the joy and magic of Christmas – and the part that Rushmere plays within its community – in the lead up to the holiday season."
Claire Corr, teacher of Art & Design, St Patrick's Academy, Dungannon, added:
"This was a fantastic initiative led by Rushmere that gave students the opportunity to foster creativity and have their talent showcased within their local community.
"We're very proud that two of our students – Tierna and Ava – will have their work on display through Rushmere's Christmas marketing campaigns and have no doubt this will inspire even more of our pupils to take part in next year's competition."
Commenting on P4 Pupil Jack McKenna's illustration being selected for the scheme's billboard, Louise Hill, P3 teacher, Hardy Memorial Primary School in Richhill, Armagh, said:
"We're delighted that Jack's 'Christmas at Rushmere' artwork will feature on one of the billboards for Jack and all his classmates to see.
"All our students who took part in the competition enjoyed being able to express themselves through art, and we firmly believe that these types of opportunities help to nurture a child's self-belief and show them that anything is possible."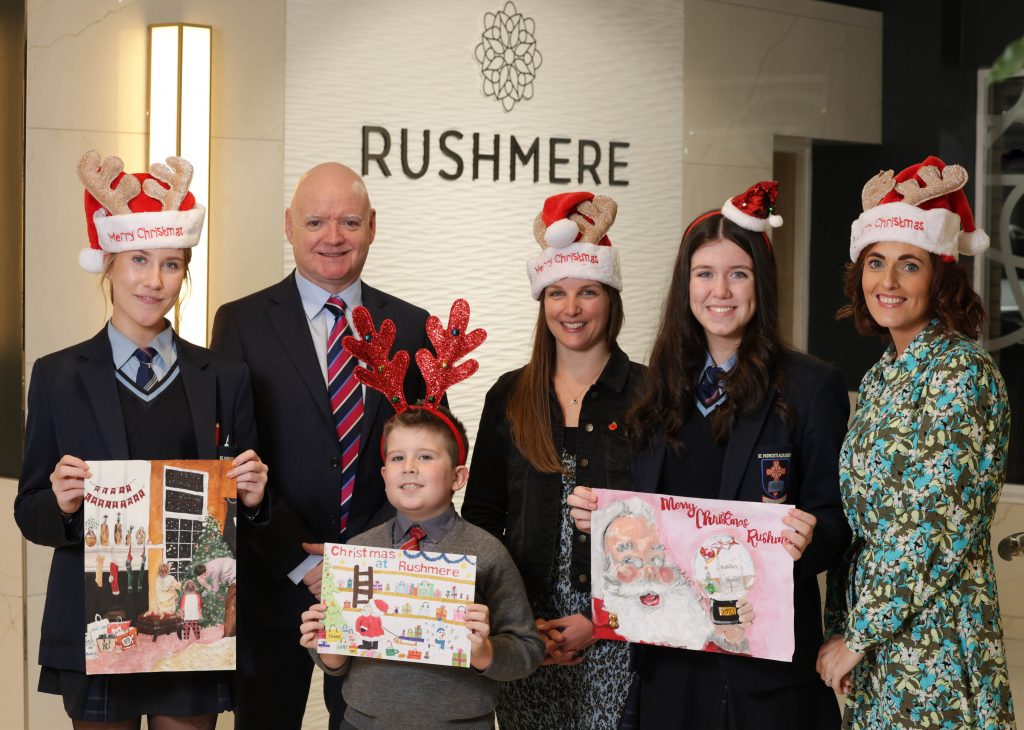 With more than 65 top international and local brands, cafes and restaurants, and free parking, Rushmere is the perfect one-stop destination for festive shopping and family fun this season.